As mentioned in our recent newsletter, Perspective, please join us in welcoming our new team members to Rooks Rider Solicitors, and in congratulating Robert Drysdale in our Wealth Planning team on his recent promotion.
Charles Green
CONSULTANT PARTNER – IMMIGRATION
Charles joins as a Consultant Partner to Rooks Rider Solicitors in our Immigration team. Charles is a highly experienced Solicitor specialising exclusively in UK Immigration law.
For the past 25 years Charles has represented clients whose applications have spanned the breadth of the UK Immigration Rules. Those applications have included, but were not limited to, political
asylum/international protection claims, human rights claims, family-based applications, ancestry, business-related visas (including investors and business starts-ups), corporate applications, citizenship, and appeals to the highest courts in the United Kingdom.
Charles has personally presented in excess of 1,000 appeals before the Immigration Tribunal.
Charles has also represented a wide and diverse range of clients which have included high-ranking politicians, diplomats, academics, professors, sports people and clubs, writers, entrepreneurs, military personnel, musicians, corporate executives, multi-national companies, and educational establishments, to name a few.
Charles is particularly experienced in dealing with complex immigration cases, especially where the client has been refused visas in the past and/or who may have been banned from entering the country on (often unfounded) allegations of deception. He has successfully challenged such refusals/entry bans and has a 100% success record in having them overturned.
Charles has also successfully challenged Home Office decisions to revoke Sponsor Licences from UK companies.
If you would like to discuss your immigration matter with Charles Green in our Immigration team, please get in touch.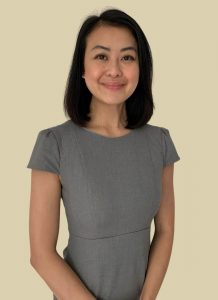 Elizabeth Sam
CONVEYANCING PARALEGAL
Elizabeth Sam joins Rooks Rider as a Conveyancing Paralegal.
Elizabeth joined our Real Estate team in June 2021 and assists with conveyancing matters from inception to post-completion.
She previously worked at a top 100 firm in the Property Litigation department where she also worked on the Grenfell Tower Inquiry. Outside of work, Elizabeth is a trustee of a UK cancer charity supporting people and their families who are affected by cancer.
Elizabeth Sam can be contacted here.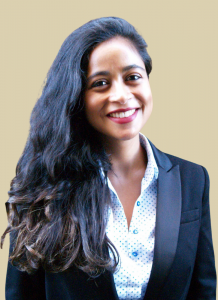 Sarah Ahchoon
WEALTH PLANNING SOLICITOR
We welcome Sarah Ahchoon to our Wealth Planning team.
Sarah joined our Wealth Planning team in August 2021. Advising on all aspects of private client matters, Sarah's specialisms include Will drafting for UK and international clients, trusts, and probate.
Sarah also advises clients on a broad range of contentious and non- contentious Court of Protection applications, including Deputyship appointment/removal, statutory wills, gratuitous care allowance, equity release, applications under the Trustee Act 1925, and revocation of Enduring Powers of Attorney.
In 2020, achieved Young Practitioner of the Year – Highly Commended in the British Wills and Probate Awards 2020.
Sarah Ahchoon can be contacted here.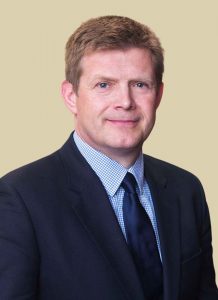 PROMOTION: Robert Drysdale
SENIOR ASSOCIATE
Robert Drysdale, promoted to Senior Associate in our Wealth Planning team.
We are delighted to congratulate Robert Drysdale on his recent promotion to Senior Associate effective 1 September 2021.
Robert, who joined Rooks Rider in January 2011, specialises in advising clients on a broad range of international private client planning, fiduciary, and UK tax issues arising in particular for non-domiciliaries, non-resident trustees and other advisors. He also offers significant expertise on UK tax issues arising on the purchase and disposal of UK real estate which have developed in complexity over recent years, particularly for non-UK residents.
Commenting, Robert says: "This has been a busy period as UK tax, compliance and regulation has evolved rapidly and continues to do so. Key periods of time spent before Rooks Rider working professionally in the Isle of Man (in the early years) and Bermuda (more latterly) have helped shape my understanding of the offshore world in particular, and how to service the needs of managers and fiduciaries based abroad."
To find out more about how Robert Drysdale and the team can assist you with wealth planning and other related matters, please get in touch.